These serene yoga studios in Longmont, CO, provide each student with the chance to learn and practice the nuisances of yoga in a comfortable, friendly atmosphere. Class sizes range from large community settings to smaller and more personalized sessions. Also, the well-versed instructors understand how to encourage beginners and experts alike.
If you're looking to meet new people, build relationships, and practice the ancient art of yoga, these studios are a terrific opportunity.
Full Circle Yoga
At Full Circle Yoga, you'll find a studio that encourages you to achieve all of your physical and mental goals. They offer instruction for both beginners and seasoned veterans, and they can also help prospective teachers get their certification after completing the 200-hour Yoga Teacher Training course.
If you're eager to try this relaxing form of exercise, but don't know which classes are good for first-timers, try the Monthly Yoga 101 Beginner Series. This course helps students amplify their flexibility, calmness, and strength while learning basic yoga postures and breathing techniques.
The accommodating instructors and friendly atmosphere of Full Circle Yoga make this studio so popular. Follow their Facebook page to become a part of the Full Circle family. 
Odyssey Yoga
The courses offered at Odyssey Yoga range from 60 to 90 minutes and each class challenges students to exceed their perceived limitations, physically and physiologically.
The 90-minute Hot Yoga course, for instance, will take you through 26 core postures while challenging you with heat and prolonged stillness. The end result of the course is stunning, with students often feeling a mixture of total serenity and a newfound patience and exuberance for life.
Other attractive courses include Hot & Restore, Core Flow, Power Flow, and Yin Restore. To see pictures and videos about these courses and much more, visit the Odyssey Yoga Facebook page.
Shri Studios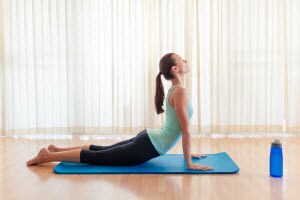 The exotic Shri Studios is a close-knit community of teachers and students who strive daily to understand the subtleties of yoga for the betterment of their everyday lives. The range of classes offered at this insightful studio includes Meditation Flow, Strength & Balance Yoga, Deepen, Awaken, and Challenge.
You can also partake in a variety of fun, calming workshops that often include introducing the bliss of yoga to young children. Becoming a member of Shri Studios gives you the opportunity to further explore your true self while meeting tremendous people along the way.
See what others have to say about this comforting studio by visiting the Shri Studios Facebook page.
Center Yourself at These Serene Yoga Studios
Begin to question and better understand the complexities of life by practicing yoga at these serene studios near Longmont, CO. You'll be glad you did!