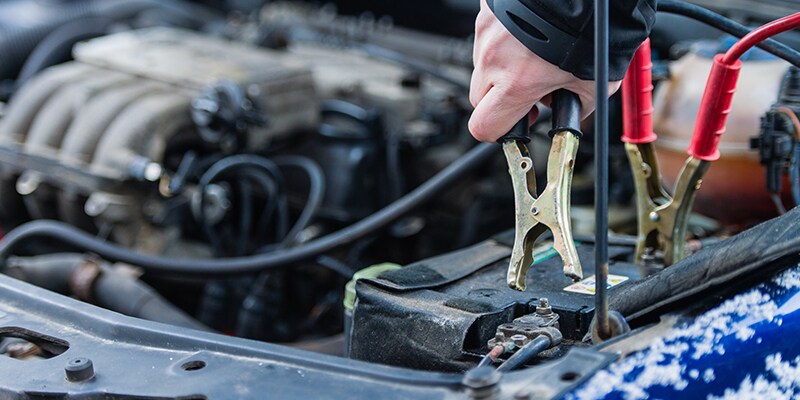 ---
What can be worse than having your car's battery die on you? Knowing that it could've been avoided with proper maintenance and care. As a vehicle owner, you are responsible for ensuring your car's battery is properly maintained. Unfortunately, many drivers aren't sure of what to look out for when it comes to battery care. That is why we have answered the most frequently answered questions below.
Longmont Subaru Addresses Battery Service Questions
My battery warning light came on, should I be worried?
Even though the battery warning light looks like a major sign of battery failure, it could be something else wrong with your car. In fact, your vehicle consists of several electrical components, including your charging system, which can trigger this warning light.
"Isn't the charging system responsible for charging the battery?"
The charging system directly affects your battery, which means that, once the warning light comes on, you should take it in for service immediately. Otherwise, you may drain your battery's power.
When does a car battery need to be changed?
Car batteries require routine check-ups to determine if they need to be repaired or replaced. There is no set date of when they can die.
Depending on the make and model of your car, your battery life can vary, but the average lifespan is approximately 3 to 6 years. We recommend that you have your battery replaced every 4 years.
Are car battery chargers good?
Portable battery chargers can be great tools to help you out of a sticky situation. However, if you need to regularly charge your battery, you might as well replace it altogether.
Always follow the directions when using a battery charger. If used improperly, you run the risk of damaging your battery or possibly harming yourself. Consult a professional whenever possible.
What drains car batteries?
Three things can have an impact your battery life:
User error - If you leave the lights on or forget to shut your door, you can drain your battery quickly.
Bad charging system - Your charging system is not working properly.
Parasitic drain - Certain parts of your car that are constantly running can drain your power.
How can I tell when my car battery might be dying?
There are 4 signs that indicate your battery needs to be replaced:
It's been a couple of years since your last battery change.
The engine is slow to start.
The warning light comes on your dashboard.
Your electrical components are no longer working properly.
If you're unsure if your battery needs to be serviced or replaced, we recommend that you visit an expert technician for a diagnosis. Schedule an appointment with Longmont Subaru of Colorado today. Our technicians are expertly trained and will make sure your battery is properly serviced in no time.