After you've settled on your next car, the next major decision you'll have to make is regarding how you'll finance it: will you lease or buy? There are pros and cons to each payment option, so choosing which finance plan depends mainly on your personal preferences and driving habits.
To help you make this crucial decision, the team at Valley Subaru wrote down this easy guide on the benefits and drawbacks of leasing vs. buying for our customers in Longmont, Superior, and Boulder.
The Option to Buy
When weighing your payment plan, it's important to ask yourself a few crucial questions: How often do you drive your car? Are your work commutes long? Do you tend to take road trips?
If your daily commutes are long and you tend to drive your car frequently, then buying is a viable option for you. When it comes to buying a car, you have to main options, too: pay for it outright or finance your vehicle with a local dealer.
Benefits of Buying your Car
There are many benefits to buying your car. If you pay for it in full at signing, then you can drive it off the lot as soon as you sign all the proper documents and modify it however you want. If you want to add roof rails, a chrome bumper, larger wheels, or other fun accessories, you can when you purchase your vehicle.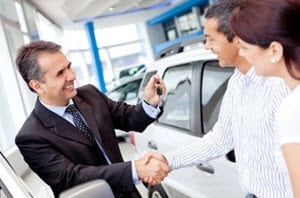 However, many drivers pay a down payment and finance the rest of their car purchase when they buy a car. Buying through a loan means the bank owns it until you pay the loan off completely. Plus, financing a new car can be beneficial to help you build equity.
As mentioned before, customizing your car is a huge benefit of buying it. Customization will increase your trade-in value. Also, if you miss a routine maintenance service on the car you bought, you don't face any penalty fee when you sell or trade it in as you would face with a leased vehicle.
Another benefit to buying a car is that you're not required to have stellar credit. Terrible credit will make your interest rate higher, however.
The Downside of Buying
When it comes to buying your vehicle, it tends to be more expensive. This is due to you paying for the entire value of the vehicle and having the option to customize it to your looking. Buying usually requires a down payment of 10% to 20%, depending on your bank or credit union.
Be aware of extended loans to lower the monthly payments. These interest rates are higher, and it puts you at risk for owing more than the vehicle is worth in the long run.
Leasing Option
Leasing is ideal for the driver who enjoys having the latest in technology and likes getting a new car every few years. By leasing your next car, you can choose from a lineup of recent-year models that have advanced technology. Rather than paying for the entire value of the vehicle, you'll only pay for the depreciation value-think of it like renting a car. Basically, at the end of your lease, you pay for the depreciated value.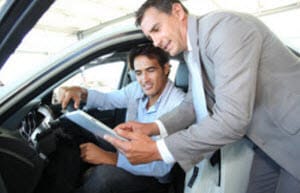 Benefits of Leasing
Leasing is beneficial due to it being a cheaper option with having a smaller down payment. If you want to make a bigger down payment at signing, your monthly installments will be smaller, though.
Plus, the vehicle is under warranty the entire time you're leasing it. Also, all you have to do at the end of your lease is drop the car off to the dealership. You don't have to spend time trying to re-sell it like you would with buying a car.
The Downside to Leasing
Since you don't own the vehicle you're leasing, you're not allowed to make any changes to customize it to your liking. Along with this, leasing also comes with strict mileage restrictions. So, if you have a long work commute or enjoy taking road trips, you may go over the mileage limit. If that happens, then you may have to pay a penalty fee at the end of your lease.
With leasing, too, you have to have excellent credit; however, you get no equity in the vehicle.
The Valley Subaru Experience
Our sales team is a phenomenal group of courteous and knowledgeable professionals ready to help you figure out the buy vs. lease toss-up and what will work best for your situation. Give us a call to answer any questions you may have, and we'll work our magic to get you on your way in a new car.