If the time has come to purchase your next car in Superior, Longmont, or Boulder, you have a lot of options at your disposal. While most people choose to buy a car using an auto loan, leasing can also be a very good decision. However, because most people are unfamiliar with the leasing process, they fail to take advantage of the many benefits of this method of acquiring a new car.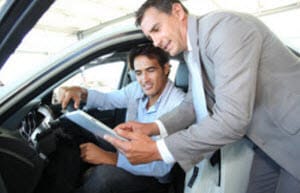 Here is some information about whether you should lease vs. buy and some of the benefits that you can receive if you decide leasing a car is right for you. Feel free to contact our team to learn more.
Buying a Car
For most people, buying is their go-to option when they need a used car. Examining a few of the top benefits of buying a car can help you decide if it's the right option for you.
If you're the type of person who likes driving the same car for years, if not decades, then buying is your top option. As long as you make your monthly payments, you can keep your car as long as you want when buying and then will eventually own your car outright. On the other hand, with a lease, you'll have to return your car to the dealership after the lease is up, which is usually between two and three years.
Another advantage when buying a car is that you'll not have to abide by any mileage restrictions, meaning you can drive your car as much as you wish.
One of the biggest drawbacks of buying a car is that your vehicle's equity will entirely depend on the car market, diminishing the amount you can receive for your car when it's time to sell. In addition, buying a car means you'll be spending much more money, especially on your down payment, which will usually need to be between 10 and 20 percent of the value of the car.
Leasing a Car
If you're trying to decide if you should lease vs. buy a car, it's best to learn about the benefits of leasing a car.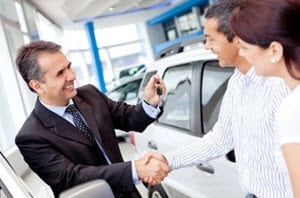 The biggest advantage of leasing an automobile is that you can control your costs much easier than when buying. If you pay a down payment, it'll usually be considerably lower than when buying a car. Your monthly lease payments will also be a good deal lower than standard car loan payments.
Leasing a car is also a great choice for those who appreciate variety. When your lease ends, you can return your car to the dealership and choose a brand-new model. This means that leasing can ensure you're always behind a newer model with some of the latest features available on the market.
Lease Your Car
If you're interested in leasing a car after learning the differences between leasing vs. buying, you should be sure to visit Valley Subaru.
When you visit Valley Subaru, you'll be able to lease a vehicle that provides you with great performance and features at an extremely affordable price. We can also help you apply for an auto loan if you've decided that buying is the better option. Whether you're from Boulder, Longmont, or Superior, we can help you lease a great car.