When you're looking to snag a new vehicle, you won't settle for anything less than the best. And for the highest level of customer service excellence, look no further than your Subaru Dealer near me. At Valley Subaru, we strive to get you armed with a luxurious vehicle that'll help you soar down the roads of Longmont, Superior, and Boulder in style.
And, as part of our commitment to you, we've created this library of convenient tools so that you can learn more about our most popular services.
Comprehensive Subaru Dealer near me
To keep every one of our valued customers satisfied, we've packed our dealership near me with a wide array of different models. So, whether you've been eyeing a capable SUV, a sporty sedan, or any of our other models, you'll find the one that perfectly aligns with your unique aesthetic preferences.
When you own an automobile this dependable, it's essential to have access to a cutting-edge service facility. That's why your local dealer comes equipped with a squad of mechanics who use only the most advanced tools and genuine parts to keep your car performing at its best.
 Service Areas near me
While scrolling through this page, you'll see a collection of links featuring a variety of local towns near you. To find the most relevant information to you, choose a city that's close to your area. From there, you'll begin learning more about how your car dealer near me can help you care for your vehicle.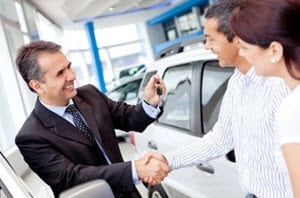 Within each article, you'll be provided with a rundown of each town, an overview of our Subaru Dealership, and some of the remarkable services we offer to each community.
Visit OUR DEALERSHIP
While it isn't a requirement for you to take advantage of the perks found on these pages, it can go a long way in getting you outfitted with the services you need most. But if you'd prefer to explore our online inventory, financing department, and service center, simply choose a dropdown menu and start clicking!
If you realize that you'd like to speak to one of our representative directly, don't hesitate to call us at Valley Subaru. We're proud to assist drivers of Longmont, Superior, and Boulder with any questions you may have.
Start your car buying journey today by navigating through our list of service areas at your Subaru Dealer near me!