A car's safety is an important factor for anyone in Longmont, Superior, and Boulder that's shopping for a new vehicle. If you want to make sure that the model you want is truly dependable, it's a good idea to take a look at its safety ratings.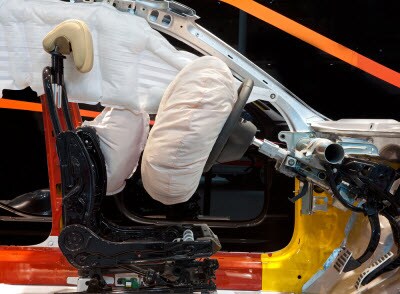 Checking a car's safety ratings can help ensure that the vehicle you choose will bring you and your family peace of mind for years to come. For more information about the importance of safety ratings, check out this guide provided by the experts at Valley Subaru.
2018 Subaru Outback Safety Ratings
2018 Subaru EyeSight: The Safety Feature You Need Now
2018 Subaru Forester Dashboard Light Guide
Understanding Car Safety Ratings
Car safety ratings come from two organizations: The Insurance Institute for Highway Safety (IIHS) and National Traffic Highway Safety Administration (NTHSA). Both conduct crash tests to help drivers understand how well a car can protect those inside in the event of a collision.
The IIHS performs six crash tests, including ones that evaluate roof strength, head restraints, and driver- and passenger-side small overlap front. They also test the effectiveness of crash avoidance and mitigation features. The models that receive the highest marks in IIHS tests are awarded a TOP SAFETY PICK or a coveted TOP SAFETY PICK+ rating.
NTHSA performs four crash tests for the side and front of the car. They also test how a vehicle would perform in a side pole crash and how well it can resist a rollover. Overall, NTHSA scores range from one to five stars. Vehicles that perform exceptionally in all tests receive the renowned 5-Star Safety Rating. 
The Importance of Car Safety Ratings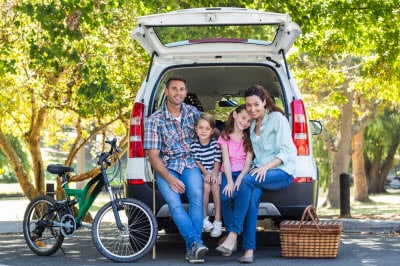 Everyone wants to drive home in a safe car, and a good way to tell if the vehicle you want is dependable enough for you and your family is to check the safety ratings. With these stats, you won't just see how the car performs in a collision; you'll also get a better idea of how its advanced safety features can keep you and your family protected.
If you're trying to decide between two models, looking at the safety ratings can help you compare both options to help you choose the one right for you.  
Subaru Safety Ratings
Safety is something that Subaru understands well, which is why they've designed their cars to deliver the reliability needed to ensure your peace of mind. Almost every vehicle in the lineup, from the Forester to the Impreza, is known for its dependability. In fact, Subaru models have consistently earned high safety ratings from both the IIHS and NHTSA for years.
On top of that, Subaru safety features like EyeSight®, a suite of driver-assist technologies, can enhance overall safety. Each one acts like a second pair of eyes on the road and warns you if you're about to get into an accident. That way, you can act accordingly to help avoid it or reduce the impact of an imminent crash.
Here at Valley Subaru, we are proud to offer a vast selection of well-equipped and dependable Subaru models for all drivers in Longmont, Superior, and Boulder. To learn more about how reliable these cars are and how they can keep you safe, check out their safety ratings and schedule a test drive at Valley Subaru today.