Whether it's a celebration or just a simple way to tell someone you love them on Valentine's Day, nothing gets your message across better than a bouquet of flowers.
So, if you're looking for the perfect way to say thank you, I love you, and everything in between to show someone special how much you care, grab some flowers from these top florists near Longmont, CO. They can put together a stunning bouquet for your significant other or a beautiful centerpiece for your next event.
A Florae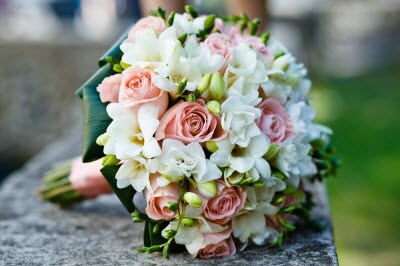 With owner Rachel Hunter's experience arranging weddings across the country and custom designs, A Florae is the perfect place to go for beautiful arrangements for your wedding or your next big event.
From premium designs to everyday flowers, the team at this local florist will work with you to make sure you get the arrangements you need for your next event. Looking for a unique bridal bouquet to make your day even more special? They can help.
Still, no matter what type of design you choose, the flowers they provide will surely take your significant other's or guests' breath away. To top if all off, this florist was featured tons of different publications, including Junebug Weddings.
Learn more about the outstanding arrangements and designs that this local florist has to offer and check out A Florae on Facebook.
Longmont Florist
From congratulatory bouquets to arrangements that truly say, I love you, Longmont Florist is here for you. This family-owned shop has over been providing beautiful flowers to the community for more than 45 years for just about any occasion.
If you want something that can wow a loved one on Valentine's Day, you can't go wrong with any one of their rose bouquets, which comes with fresh-cut roses and a variety of flowers to add an extra pop of color and design. If roses aren't really their thing, you'll be able to choose from tons of different flowers, including tulips, carnations, and lilies.
Best of all, they offer stuffed animals, balloons, chocolates, and other add-ons to make your floral gift even better.
Connect with Longmont Florist on Facebook to get a closer look at all their available arrangements.
The Painted Primrose
If you're planning your wedding and are searching for a fantastic florist, you should check out The Painted Primrose.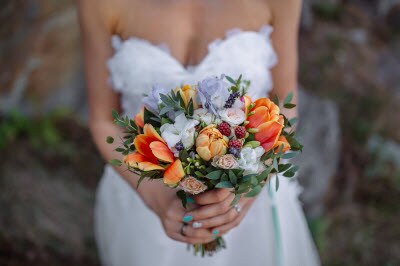 With a goal of making a bride's floral wishes come true for her wedding, the arrangements at this studio are detailed, unique, and downright beautiful. Whether you're interested in a bridal bouquet of carnations or a rose boutonniere for the groom, they can help you get the flowers you need to make your big day even more perfect.
Plus, they'll even create small floral accents and add a flower or two to your cake or wherever you want them for that final touch of sophistication for your wedding.
Take a peek at The Painted Primrose on Facebook to see their impressive arrangements from their portfolio.
Flowers for Every Occasion
Regardless if you need decorations for your next big event or just a way to show much you care for someone, flowers are the way to go! So, be sure to check out these local florists for your perfect arrangement.